HEALING COLOR
THE LONGEST-LASTING HAIR COLOR POSSIBLE
Our Color Attachment Technology contains the Keratin Healing System and Flower Shield Complex that delivers rich, vibrant color that is on level, and true-to-tone. L'ANZA Healing Color can be formulated for Permanent, Demi Permanent, and Demi Translucent results, all from one tube of color, allowing for endless creativity while reducing salon inventory.
CREAM COLOR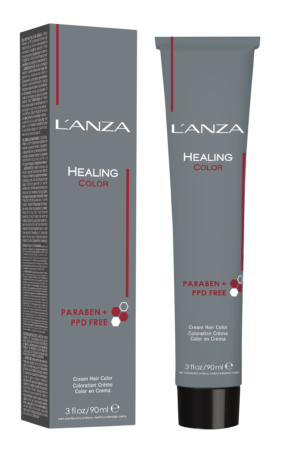 PPD &
PARABEN-
FREE COLOR
DEVELOPERS
DECOLORIZERS
GLAZE, TONE & CORRECT
IN LESS THAN 20 MINUTES
Whether you are a dedicated L'ANZANISTA or completely new to L'ANZA, get ready to MAKE A SPLASH with LIQUIDS Demi Gloss. LIQUIDS can be used alone or intermixed with other LIQUIDS Demi Gloss Colors for outstanding color, shine and condition in under 20 minutes!
This no-lift, ammonia-free formula won't lift natural or previously colored pigment. It's gentle on hair and gradually fades on tone and lasts up to 24 shampoos.
VIBES: HIGH IMPACT COLOR
MIRROR-REFLECTIVE COLOR RESULTS
VIBES is a Semi-Permanent, Direct-Dye line, separate from Healing Color. All VIBES shades are completely intermixable, offering unlimited options for color customization. Mix VIBES Clear with any other VIBES shade to create softer, pastel hues, or use it alone for brilliant shine.

FIND A L'ANZA STYLIST NEAR YOU

Looking for the ultimate in professional care for color, cut & style?